Master Morio Higaonna, 10th dan and Supreme Master of the International Okinawan Goju-Ryu Karate-Do Federation (IOGKF), was born in 1938 in Naha the capital city of Okinawa.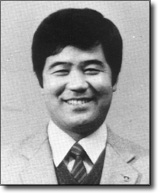 He began training at the age of 14, and in 1954, at the age of 16 he began training in Goju-Ryu under the guidance of Master An'ichi Miyagi, the most knowledgeable and devoted student of Goju-Ryu founder, the late Master Chojun Miyagi.
Through long hours of arduous training and with a ferocious dedication which is rare in even the greatest of Masters, Master Higaonna quickly established himself as one of the island's top karate men.
In 1960, at the age of 22, he moved to Tokyo, mainland Japan to study commerce at Takushoku University. He was invited to teach at Tokyo's Yoyogi dojo where he soon attracted a large following of dedicated karateka, sometimes he taught as many as 1,000 students a day. Students travelled from all over the world to train with Master Higaonna and as a result the IOGKF was established in 1979. The IOGKF is now established in 30 countries world-wide.
Training has always been the central theme of Master Higaonna's life. He has never sought the limelight in the martial arts and his reputation is simply the result of his superb skills and mastery of his art; a mastery which is only exceeded by his genuine modesty and humility.