Queenstown
Club Location
Queenstown Playcentre
57 Stanley Street
Queenstown
The dojo is in the middle of Queenstown. We run both adult and childrens classes and have a small membership of experienced karate-ka.
Club Contact Details
Name: Chris Rae
Phone: 02102218625
Email: [email protected]
or
Name: Craig McLachlan
Phone: 0274677031
Address: PO Box 574, Queenstown 9348
Email: [email protected]
Club Training Times
Club Training Times
Adults (Ages 13+)
Mondays
– 7:00pm
Thursdays:
– 7:00pm
Children (Ages 6+)
Mondays & Thursdays
– 6:00pm – 7pm
Our childrens classes operate during the school term
Club History
Craig McLachlan started the club in 1989. The club has hosted Higaonna Sensei, Terauchi Sensei, Bakkies Sensei, Molyneux Sensei, Kuramoto Sensei, Fujimaki Sensei, Sensei Joe Roses, Sensei Chris Larkin and Sensei David Lambert among others over the years.
Club Instructors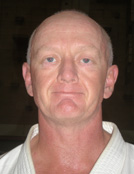 Craig McLachlan Yondan (4th Dan)
Craig has been training since the mid-1980s when he spent two years at Higaonna Sensei's Kiyose Dojo in Tokyo. Craig speaks Japanese, regularly travels to Japan and is a 'freelance anything' – check out his website at www.craigmclachlan.com.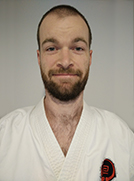 Chris Rae Sandan (3rd Dan)
Chris began his training in Dunedin in 1995. He sat his Nidan in Naha, Okinawa under current world chief instructor Nakamura Sensei and world vice chief instructor Molyneux Sensei, and his Sandan in Naha, Okinawa under Nakamura and Terauchi Sensei.
Chris also runs the children's karate classes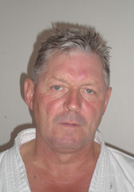 Alan Britland Nidan (2nd Dan)
The 'Silver Fox' arrived in Queenstown in 1976 from England and has never left. He started his training in Kyokushinkai and changed to Goju-ryu when Craig moved to town in 1989.

Quinn McMahon Nidan (2nd Dan)
Quinn is an Aussie who has seen the light and now lives, works and trains in Queenstown.