Dunedin
Club Location
St James Presbyterian Church Hall
393 King Edward Street
South Dunedin
Club Contact Details
Name: John Marrable
Address: 67a Albert St, St Clair, Dunedin 9012
Phone: 03 456-1021 or 021 231-3887
Email: [email protected]
or
Name: Adele Sinclair
Address: 5 Rowland Ave, South Dunedin
Phone: 03 455-0528
Email: [email protected]
Club Training Times
Juniors
Tuesdays: 6:00-7:00pm
Thursdays: 6:00-7:00pm
Seniors
Tuesdays: 6:00-7:30pm
Thursdays: 6:00-7:30pm
Club History
The club was established in 1995 by John Marrable and Hazel Sinclair after they were both graded to 4th Dan. The club was originally situated at North East Valley Normal School until early 2006 when it moved to St Patricks Primary School in South Dunedin.
Club Instructors
Main Instructor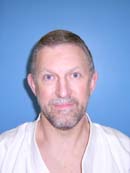 Sensei John Marrable, Nanadan (7th Dan)
John became interested in martial arts in the early 1970's due to the Bruce Lee movies and "Kung Fu" series. As a paraplegic, since the age of 11 due to a fall while climbing, he felt vulnerable in various altercations whilst growing up so he was keen to learn some form of unarmed combat. He approached various martial art clubs in his area of North London, England but was told that beacuse he was in a wheelchair he "couldn't" do it. This made John more determined and he taught himself from books and trained with friends who did kung fu.
In December 1974 John emigrated to NZ and in January 1976 he started formal training in Kyukoshinkai karate. The Club was a member of "The Rembuden Institute of Martial Arts" whose chief instructor was Sensei Jarvis. John held the rank of 3rd kyu in Kyukoshinkai when Sensei Jarvis invited Higaonna Sensei to New Zealand which resulted in "The Rembuden Institute of Martial Arts" being accepted into IOGKF.
One of the biggest highlights in John's karate training was when Higaonna Sensei presented his own black belt to John at his first training visit to New Zealand. Higaonna Sensei told John that it was not a grading but an acknowledgement of John's training spirit and determination and that he was to put the belt on his wall and look at it each day.
John was graded to Shodan in July 1980 by Higaonna Sensei at which time he told John that he could now wear "his" belt. John still has the belt and wears it on special occasions.
Higaonna Sensei has graded John at each of his gradings up to Rokudan:
Shodan: 1980 – Dunedin, NZ
Nidan: 1983 – Spokane, USA
Sandan: 1989 – New Plymouth, NZ
Yondan: 1995 – Wellington, NZ
Godan: 2008 – Okinawa, Japan
Rokudan: 2016 – Okinawa, Japan
Nanadan: 2023 – Okinawa, Japan
John has been to Okinawa seven times and at each occasion has been personally asked by Higaonna Sensei to do a demonstration.
John's other sporting achievements are: 1st paraplegic in NZ to complete a full marathon. Represented NZ and Otago in paraplegic sport and is still active in wheelchair basketball.
John was inducted into the World Karate Union Hall of Fame and the Australasian Martial Arts Hall of Fame in August 2017.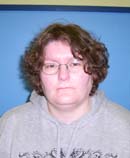 Adele Sinclair
Adele Sinclair, Nidan (2nd Dan)