IOGKFNZ Wellington Tournament 2018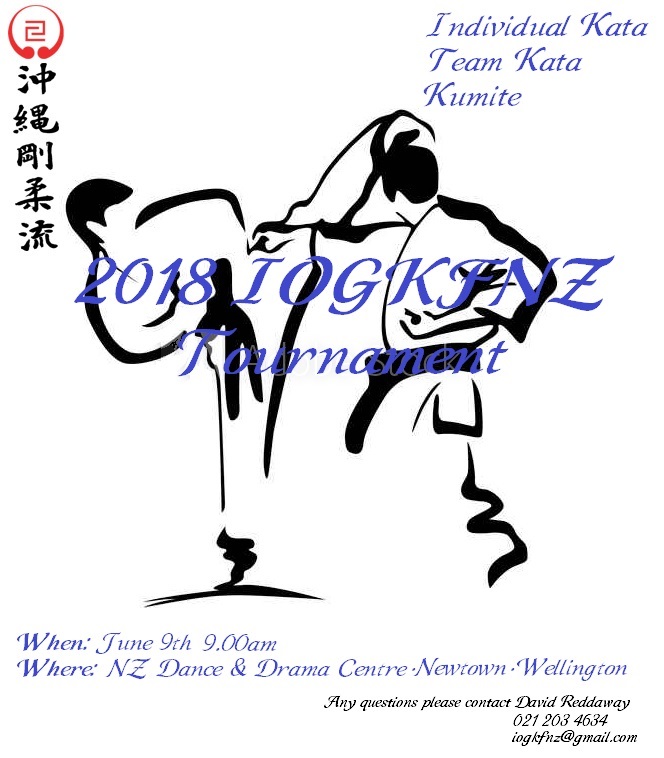 The IOGKFNZ is holding an internal only tournament in Wellington 9 th June.
Participation is the goal of this tournament so please place this in your diary.
Special effort is requested from all dojos to field at least one team for the team kata event.
The tournament is being held at the Te Whaea – New Zealand National Dance and Drama Centre in Newtown, Wellington.
Registrations are to be returned to the Event Coordinator by 26 May either by completing and
submitting the electronic google docs registration form here, or completing the attached
word document registration form  and emailing it to [email protected]
Registration $20.00 per person
Click here for a copy of the tournament rules
Venue: Te Whaea, New Zealand Dance and Drama Centre, Newtown
Address:  11 Hutchison Rd, Newtown, Wellington 6021
Time: 9am for Site Registrations
Online registrations available via website from 15 April.  $30 registrations if received after 26 May
Cost: $20 per competitor
Events:  Kata, Team Kata and Sanbon Shobu
Divisions: Divisions determined once registrations are in.