IOGKFNZ National Camp
May 18, 2019

-

May 19, 2019
IOGKFNZ National Camp May 18-19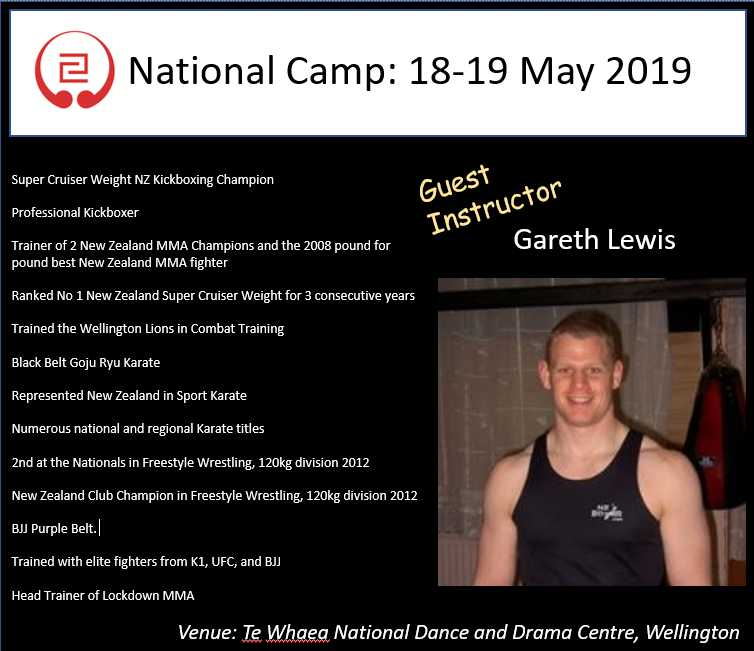 Please put a placeholder in your calendar for this years National Camp. This year we have managed to secure one of New Zealands top MMA fighters and Goju Ryu practitioners Gareth Lewis. Gareths Resume is impressive and his teaching skills clear, refined and effective.
A quick preview of Garreth can be viewed at:

Venue: Te Whaea – National Dance and Drama Centre, 11 Hutchison Road, Newtown, Wellington.
Further details will be posted and pre registrations will be essential.